Flibustier Paris - "Drawing inspiration from the treasures of the world..."
The philosophy of Flibustier Paris is summed up in its slogan: "Draw inspiration from the treasures of the world...". Inspired by our different trajectories through fashion and the world: from Bali to the Atacama desert, from Jaipur to Eilat, our bracelets, necklaces, rosaries are imbued with our encounters and our discoveries. The idea is there, like pirates, to travel the world in search of fine stones, know-how and crafts to create fashion accessories.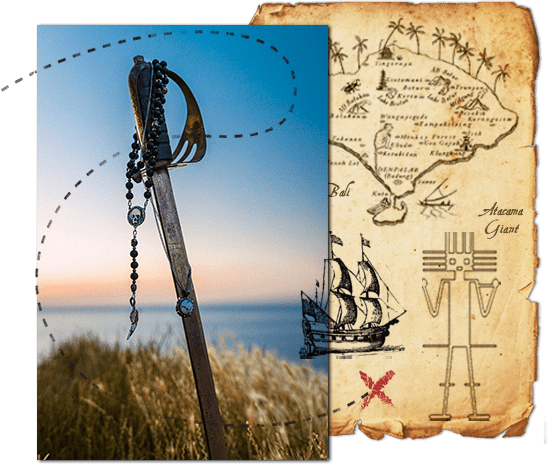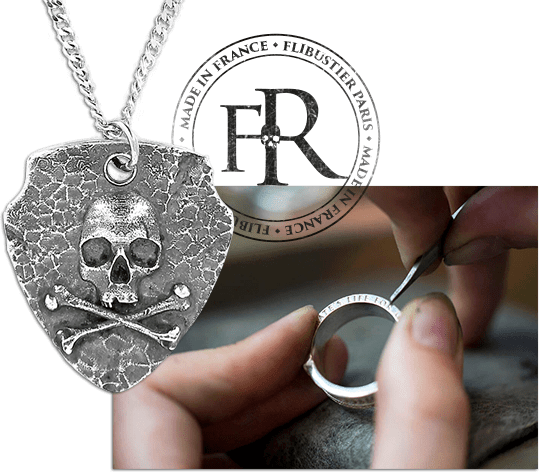 Handmade creations in France
From the beginning of the adventure we decided to put the made in France at the heart of our brand. That's why we design, model and assemble all our jewelry in our workshop to the east of Paris. A French and local realization that allows us to also personalize your jewelry. From the simple modification of stones on one of our models to entirely personal creations, we have the tools to fulfill all your requests.
About the creator...
An eclectic training did not predestine Greg A. to jewelry. Yet an obsessive idea came to him, that of creating his own jewelry in a bohemian style, easy to wear, but using noble materials. He created his first pieces, first for himself and then quickly for those close to him.
He then joined forces with two friends to found Flibustier Paris, a house structured around the idea of ​​integrating the cultures and styles they observed during their travels around the world into modern jewelry and in a spirit of diversity dear to its creator.